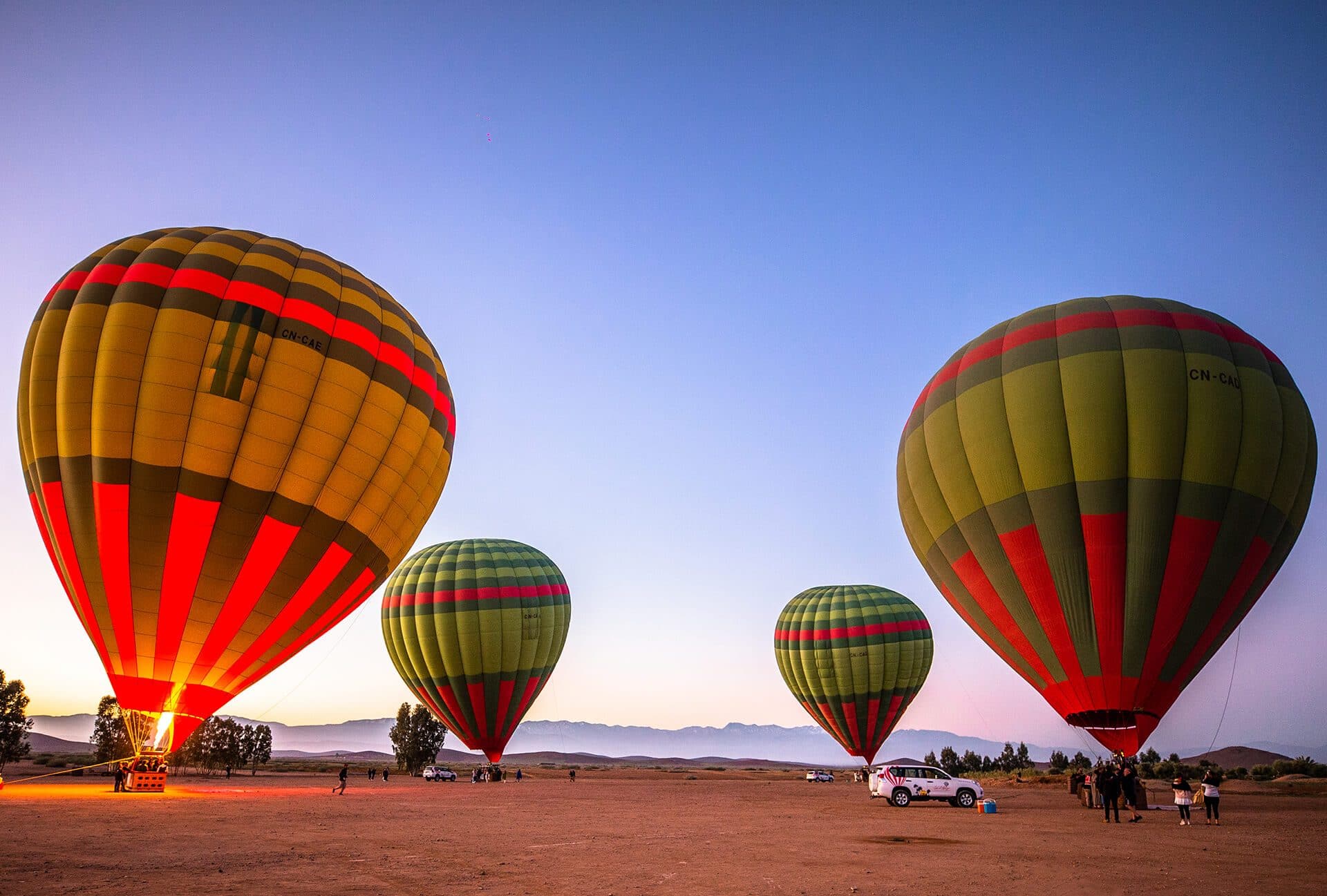 Hot Air Balloon Over the Djebillat Desert
Don't miss this spectacular hot air balloon ride over the breath-taking Djebillat desert. After a short ride in an SUV, you'll arrive at the edge of Marrakech – just in time to catch the first golden rays as they appear on the horizon. Watch in amazement as the hot air balloons inflate, before climbing into the basket and taking to the skies to experience a morning like no other. Take a moment to enjoy the amazing sights unfolding in front of your eyes, as the sun slowly wakes the villages and fields below and a beautiful new day is dawned.

This unforgettable, hour-long experience is available to all hotel guests. Prices start at MAD 2,050 per person and included your round trip transfer.