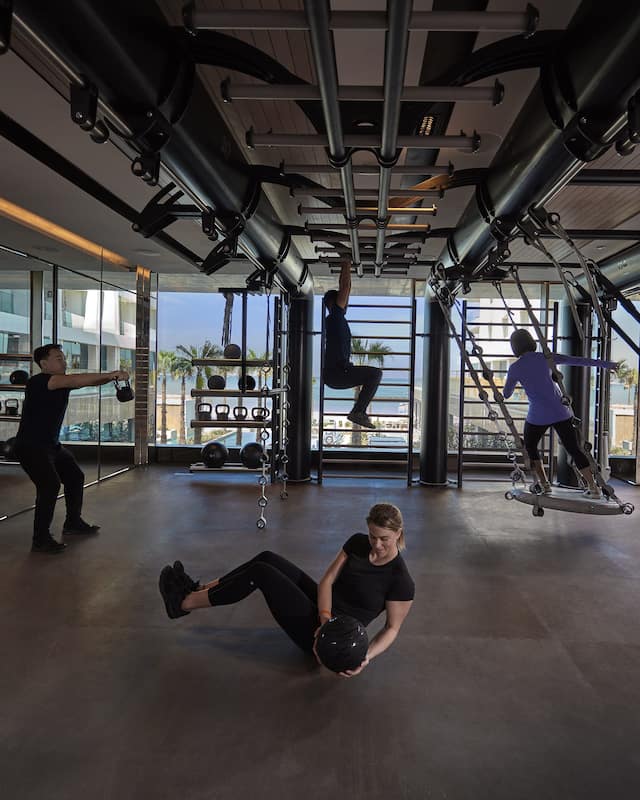 迪拜
健身与美容
健身与美容
酒店设有泳池,提供先进的健身器材、系列课程,助你保持活力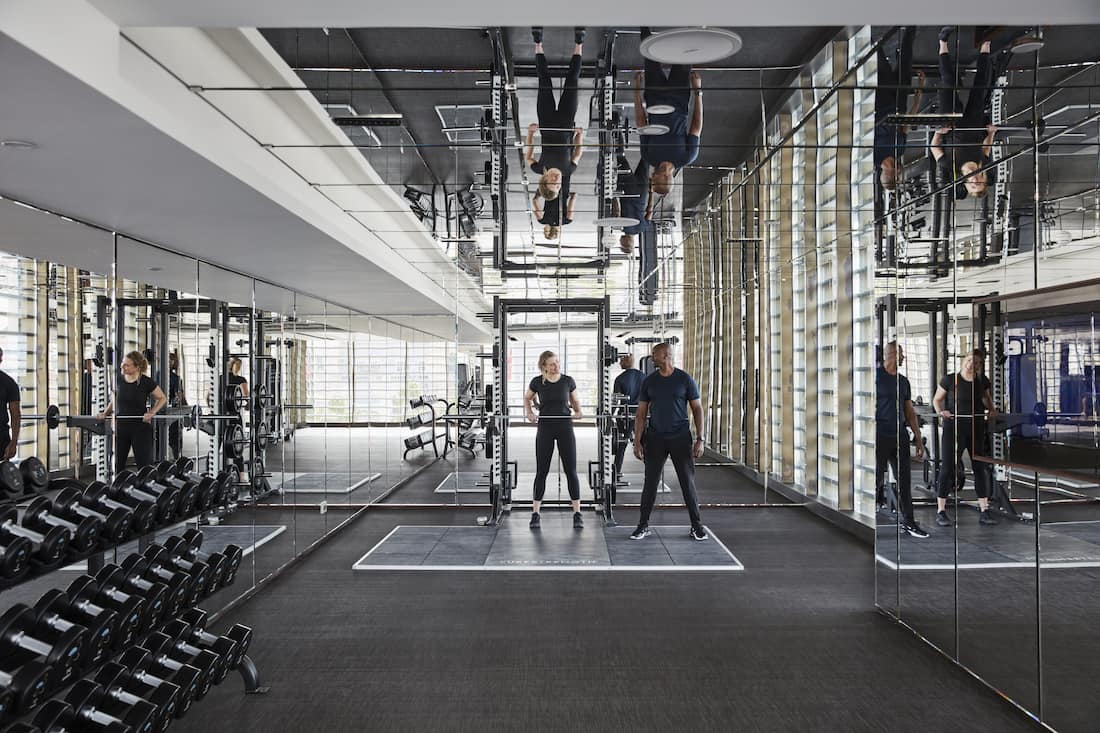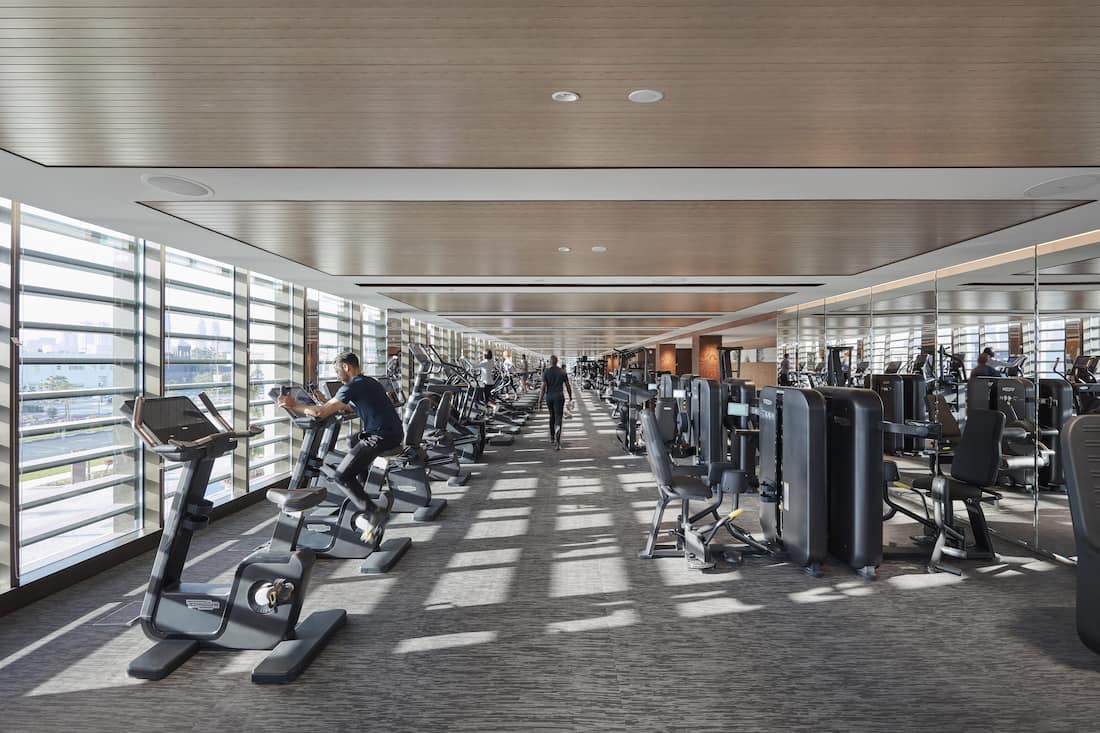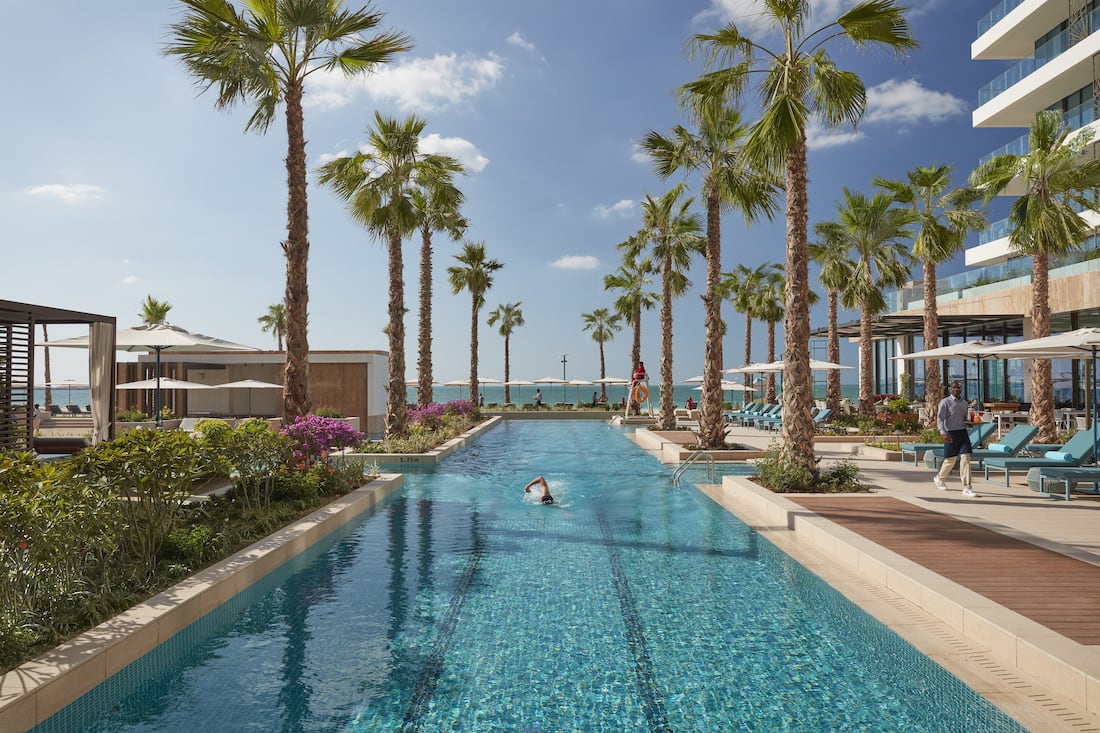 健身中心和运动工作室配备注重效果的先进健身器材,旨在帮您实现健康目标。健身器材包括 Technogym® Artis 系列和 OUTRACE® 功能训练等心肺、力量和灵活性训练器材。
健身中心占地4,000平方英尺,提供超过35台先进的泰诺健有氧运动和力量健身器材
高效功能训练区,包括 Omnia 3、SkillRow 及 SkillMill 自驱动跑步机
酒店运动工作室占地1,500平方英尺,配有方便调节的 OUTRACE 功能训练装备,您可自在健身锻炼。
使用我们的泰诺健动感 MyWellness 数字应用程序,获得训练支持,追踪您的健身历程。
私人教练课程
无论您的健身目标是改善整体身材匀称和健康、提升耐力还是增强体力、获得指导从而改变生活方式,我们的专业教练都将与您一同努力,确保您专注于适当的个性化锻炼,取得理想效果,助您充分发挥潜力。
健身评估测试
是否好奇您的健康或健身程度如何? 我们经验丰富的健身教练团队将引导您进行一次健身体能测试。测量恢复时间、健身程度、体脂及灵活性。在健身教练的指导与鼓励下,您的健身效果会更上一层楼。
MO MAX
此快节奏的功能性训练计划在运动工作室进行,使用我们的招牌 OUTRACE® 装备,帮助提升您的整体速度、力量、耐力、能量和敏捷性。
MO 拳击
集中于拳击的健身课程,锻炼整体身体素质和基本拳击技巧。
MO 舞蹈
自由流动式舞蹈课,包含街舞、拉丁舞、嘻哈风格。
MO 瑜伽
基于瑜伽的课程,通过缓解身体和精神压力和传统的瑜伽动作改善整体健康。
Beach Blaster 训练营
此快节奏的团队功能训练计划在海滩上进行,帮助提升您的整体速度、力量、耐力、能量和敏捷性。预订时间为10月到次年5月。
如需了解课程价格及女士专属课程,请联系健身及健康服务台。
Position: Personal Trainer
"You don't have to be great to start, but you do have to start to be great"
 
With the right knowledge, skills and motivation Houcine knows it will be easy for his clients to reach their goals and get one step closer to where they need to be. With 19 years of experience in the fitness industry and many professional qualifications; he can help his clients get what they want to achieve and more. With Houcine they can change their past, so they can focus on making a great future.
Qualifications:
Level 4 Professional Trainer Low Back Pain Management Active IQ UK
Level 3 Professional Trainer GP Referral Medical Conditions Active IQ UK
Level 3 Personal Trainer Active IQ UK
Level 3 Nutrition Active IQ UK
Diploma First degree TAEKWONDO Coach
Diploma 4th DAN international black belt TAEKWONDO
Kids Kickboxing Trainer Qualification
Circuit Training Certified
Qualified TRX Trainer
First Aid and CPR Certified
Specialties:
Specific training for lower back pain
Specific training for medical conditions (High blood pressure, Asthma, Obesity, Stress, Depression, Cancer, Cholesterol, Osteoporosis)
Fat loss and muscles gain
Nutrition and Supplementation
Martial Arts training programme (Taekwondo, Kickboxing, Boxing)
Professional Career:
Taekwondo National Champion for 9 years – Tunisia
Taekwondo Regional Champion for 14 years – Tunisia
Champion Taekwondo Champion 2014
"UAE – Korea Friendship Taekwondo championship" Champion 2014
Participated in the world TAEKWONDO Hanmadang Festival Korea 2014
Tunisia National Team Player (Taekwondo)
Tunisia Regional Team Captain (Taekwondo)
Position: Personal Trainer
"Your health is an investment not an expense"
"The only way to do great work is to love what you do." Fitness is Anthony's passion. Having spent fifteen years in the industry, Anthony uses that experience and knowledge to encourage and help his clients reach their personal goals. Whatever your fitness level or experience, Anthony will design a training programme uniquely tailored to your individual goal, commitment and lifestyle. Anthony and his clients are on this journey together! There are no overnight miracles, but with the right training, motivation and methods, there is only one result – success.
Qualifications:
American Council of Exercise (ACE) Personal Trainer Certification
International Sports Science Association (ISSA) Personal Trainer Certification
Active IQ, UK, Level 3, Certified Personal Trainer
Certified Applied Nutrition Coach
Specialities:
Boxing / Boxercise
Strength and Conditioning
Weight Management
Fitness Nutrition
Circuit Training
Body Building

 
Position: Personal Trainer
"You must expect great things of yourself before you can do them."
From a young age, Sasha has been involved in fitness and sports, starting with a strong passion for football and leading into Gymnastics at secondary school. This early enthusiasm evolved into a focused development towards the studies of Fitness, Recreation and Sports with a particular interest in Mixed Martial Arts (MMA) training. After graduating from five years of study at university, Sasha is now determined to share this knowledge and help his clients along their own fitness journey; with the same drive, energy and inspiration!
Qualifications:
•    Specialist Diploma in Physical Education and Sport
•    Bachelor's Diploma in Human Health
•    REPs Level 3 Personal Trainer
•    Candidate 'Master of Sports'
Specialties:
•    Athletic Training
•    Mixed Martial Arts
•    Gymnastics
•    Bodybuilding
•    Mobility & Flexibility
Experience:
•    5 years MMA
•    2 Years Gymnastics
•    2 Years Personal Training
Position: Fitness Instructor
"Health is Wealth"
Nothing is more important than your health. The fitness industry has brought joy to Prima's life and changed her for the better. With her knowledge and skills, she aims to inspire and encourage people to care more about their health and reach their fitness goals. It might be hard in the beginning, but with focus, motivation and the right training, her clients will surely succeed!
Qualifications:
Fitness Instructor Level 2
Certified First Aider
Specialities:
HIIT Training
Strength & Conditioning
Zumba
Position: Fitness Instructor
"Fitness for Appearance and Health"
With more than 10 years in the industry, Ilham encourages people to take care of their health and work towards their fitness goals. Having taken up cycling for cardiovascular and endurance benefits, Ilham then progressed into the fitness industry.  In 2006 he qualified as an instructor to support others in attaining a fit and healthy lifestyle. He takes great pride in helping people achieve their personal goals. His motto is "Do it NOW, never wait for 'later'!"
Qualifications:
Gold's Gym Fitness Foundation: Trainer Certificate
First Aid Level 2 Certification
Federation of International Sports, Aerobic and Fitness Course (FISAF)
Specialities:
Functional Fitness
Fat Loss
Circuit Training
Weight Management (loss/gain)